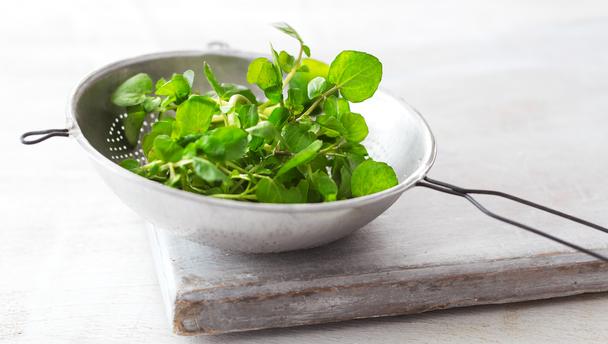 Watercress leaves have a mustardy bite that makes them natural bedfellows to
strongly flavoured meats such as game. The leaves are most commonly served raw
as a garnish to eggs or meat, or as part of a salad with orange segments.
Watercress also makes a pleasingly peppery soup that is as good hot as it is
chilled.