The Huffington Post | by Alison Spiegel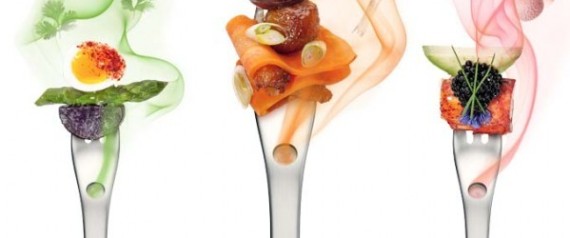 There's a new molecular gastronomy gadget in town, and it's something everyone, not just chefs, can use every day. Montreal-based company Molecule-R has invented the AROMAFORK™ — a fork that will change the way you perceive flavors.
The fork releases scents as you eat with it and "tricks your mind" to detect enhanced flavors.
Here's how it works: Your tastebuds recognize five tastes — sweetness, sourness, saltiness, bitterness and umami. Your nose, on the other hand, can detect up to a trillion smells. By releasing aromas, the AROMAFORK™ gets your brain working double duty, getting it to perceive aromas on top of tastes.