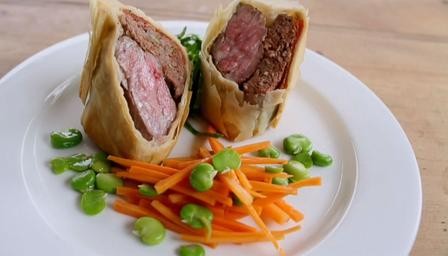 In the final episode of Everyday Gourmets the Bikers were challenged to create a four-course, restaurant quality meal, to surprise a couple who have fostered over 20 children – all for less than £50!
They whet the couple's palettes with a Gazpacho Hispaniola amuse-bouche, before serving a twist on a very traditional Prawn cocktail starter.
For the main course, Si and Dave whipped up a mouth-watering Spiced fillet of lamb in filo pastry, then topped of the meal with a phenomenal Summer berry cheesecake.