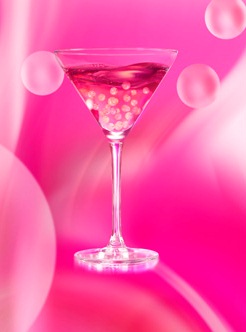 Cointreau invents, surprises and tickles your taste buds with a bracing cocktail based on the arcane, yet delicious technology of molecular mixology: an unforgettable experience now accessible to connoisseurs in quest of the unusual.
Taking inspiration from the work of Adrià Ferran, the legendary chef and master of molecular gastronomy, the research teams at Cointreau sought to develop solid spheres of Cointreau. After several months of research and thanks to the help of the expert mixologist, Fernando Castellon, the best formula was found.
Named "Cointreau Caviar", the new product was first launched in Paris where it was presented to top bartenders. It then took New York by storm, delighting the best local barmen to continue its journey in London, Europe's cocktail capital.
Cointreau Caviar can already be found on the drinks menus of several of the finest Parisian hotels, as well as at the Pegu Club and the Dylan Prime in New York. It will soon be on offer in a selectoin of trendy and classy bars in London.